So named after gruntbrain, that Maven of the Make-it-Yourself genre. Here's a world-class isokinetic exerciser you can easily make yourself using a $9.17 mountaineering figure-8 decsender and some rope.
http://www.amazon.com/gp/product/B00B1P ... UTF8&psc=1
Shown below is my short rope GrunterGenie that I use for triceps pushdowns, kurls, and back rows. The resistance can be increased or decreased by winding more of the rope or decreasing it through the descender. The hole is big enough that the handles slip through it.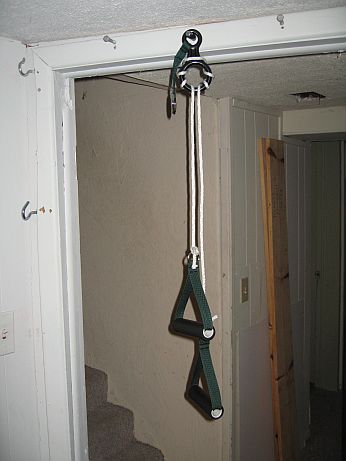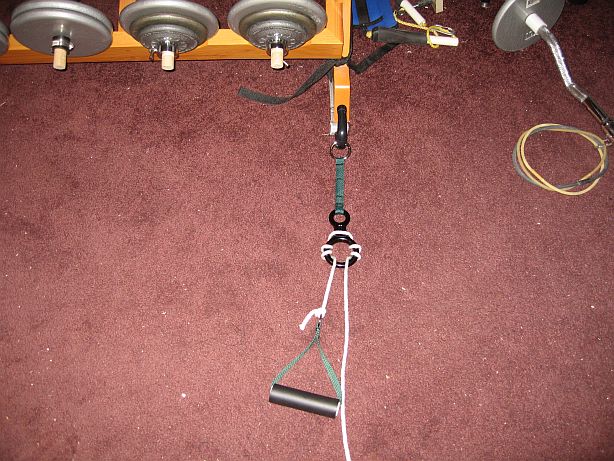 Here is my wide-grip lat pull down. Dropping it to a lower set of hooks enables me to throw alternating punches: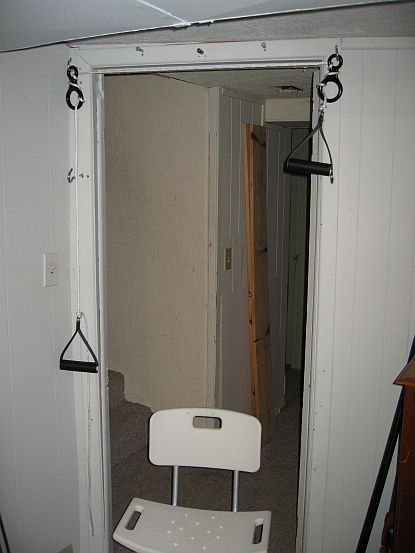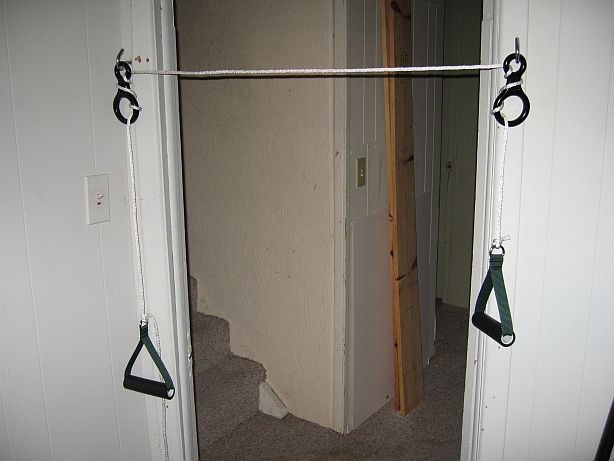 Here is my long rope GrunterGenie that I use for triceps rope pulls, skiing, and, with the GrunterGenie secured at the floor, seated alternating Preacher Curls with my elbows braced on my knees.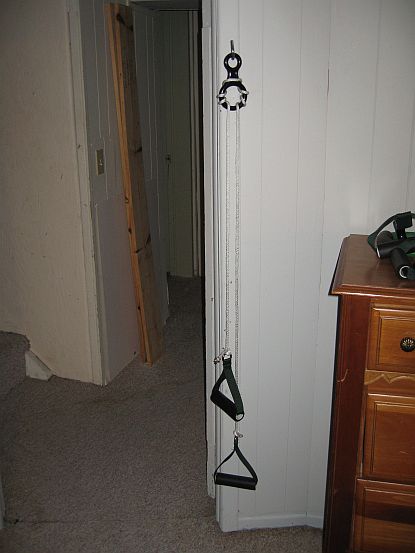 You can easily make your own handles by cutting a 5"-6" length of 3/4" PVC pipe, smoothing and rounding the edges with sandpaper, slipping some rope through, and tying a square knot which you slip into the PVC. You could use a carabiner for a detachable handle, or simply tie the ends of rope to the handles. For a comfort handle you can slip some foam piping insulation over the PVC.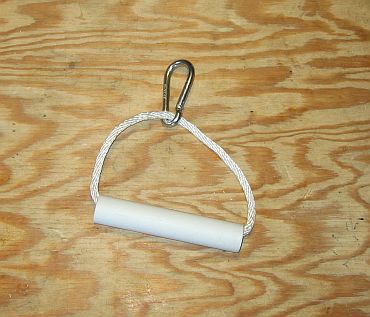 I had always been aware of isokinetics but never gave it a shot because the only isokinetic exercisers I know of are $250 and $700. But now, thanks to gruntbrain, I have experienced the miracle of isokinetics and I am very happy that I have added these devices to my routine. Isokinetics definitely has a different feel from anything else. I mean, bands feel stretchy, weights feel weighty, and the best word I can come up with to describe isokinetics is "solid".